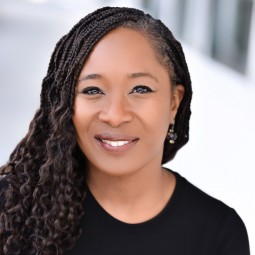 Saidat Kashimawo-Akande, MD
Psychiatrist
Credentials
City College of City University of New York, Bachelor of Science of Biology
State University of New York (SUNY) at Buffalo School of Medicine, MD
Beth Israel Medical Center, Internship and Residency in Psychiatry
Beth Israel Medical Center, Chief Resident in Psychiatry
Board Certifications
General Psychiatry
Dr. Kashimawo-Akande attended City College of City University of New York where she earned her Bachelor of Science degree. She completed her Medical Degree from State University of New York at Buffalo School of Medicine. She then went on to complete her Psychiatry Residency Training at Beth Israel Medical Center in New York where she served as Chief Resident in her final year.
Dr. Kashimawo is board certified in Psychiatry & Neurology and has experience working with adults in both an acute and outpatient setting. Most recently, Dr. Kashimawo worked as a staff psychiatrist at UNC Charlotte providing psychiatric care to students and consultation to members of the medical and clinical team. She also served as a Consulting Medical Director at Cardinal Innovations for the Credentialing Services. Her previous experience includes working as an adult psychiatrist with Atrium Health for eighteen years. She cared for patients in the emergency room, inpatient, continuing care and outpatient services during that time. Dr. Kashimawo embraces a balanced, holistic and integrative approach to the care and promotion of wellness in her patients.
In her free time she enjoys cooking, yoga, pilates and traveling with her family.
Back to All