Info for Mental Health Professionals
This page is designed for health care professionals who are interested in learning more about HopeWay. Whether you have current clients who would benefit from treatment, or you are trying to establish a broad list of resources for future potential clients, we are more than happy to work with you.
2022 Outcomes Report
HopeWay is all about people, and yet, numbers and statistics help us deliver extraordinary care.
Interested in speaking or meeting with one of our Outreach Specialists?
Karen Ortiz works North Charlotte, Winston-Salem, Greensboro, Raleigh/Durham, Fayetteville, and Wilmington. Phone: 980-205-1350. Email: Karen.Ortiz@HopeWay.org.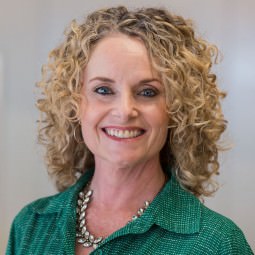 Emily Zuyus works South Charlotte, Asheville and South Carolina. Phone: 980-205-1055. Email: Emily.Zuyus@HopeWay.org.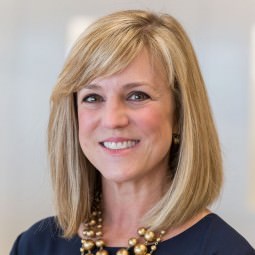 If you're uncertain who your contact would be, we encourage you to contact any one of our Outreach Specialists and they will direct you to the appropriate person.
How to Refer
Contact our Admissions team at 1-888-859-2106 or admissions@hopeway.org. They can answer any questions you may have about the admissions process, the facility, and the treatment we provide.
Admissions Process
The provider or the potential client can call the Admissions Team at 1-844-HOPEWAY.
Our Admission Specialists will provide general information about our programs and complete a clinical screening with the potential client to determine if we may be an appropriate match to effectively meet the person's needs.
We will provide the potential client with the Insurance Verification Form to complete that allows us to check insurance benefits and link the potential client to one of our Financial Specialists who can answer any questions he/she/they may have regarding the financial aspects of service.
Lastly, one of our psychiatrists will complete a psychiatric consultation. Those entering the Residential program will start immediately following the psychiatric consultation, while those entering one of the day programs typically start the following treatment day.
Insurance
HopeWay is an in-network mental health treatment facility. We are partnered with the following insurance companies:
Aetna
Blue Cross and Blue Shield of North Carolina (and its affiliates)
Carolina Behavioral Health Alliance
Cigna Behavioral Health
Magellan
MedCost
United Behavioral Health
HopeWay is a VA Community Care provider under the MISSION Act.
Our Admissions page includes our client handbook, sample schedules and a FAQ document.
Client Testimonials

"My experience with HopeWay was excellent! The process of referring my patient was handled with true sensitivity and professionalism. From their admissions representative to their treatment team, my patient received top level treatment during his time at HopeWay." - Dr. Jeff Marcino
"I am so grateful to have a facility like HopeWay in North Carolina. I have referred patients to HopeWay this past year and the type of care they received was incredible. They were able to get intensive individual therapy, in addition to group therapy as well as psychotropic medication management. The psychiatrists collaborated care with me at both admission and discharge. It is the only program I am aware of in NC that offers residential psychiatric treatment in a hospital setting which has literally been a life saver. I am so grateful to the staff at HopeWay for the excellent care they have given my patients, and I highly recommend their facility to colleagues and patients, alike." - Aarti Kapur, MD, Adult Psychiatry
"When a loved one needs help that you cannot provide, you seek out the best team. HopeWay was this team for us. I watched my loved one thrive in this kind and nurturing environment. Every person she encountered, from her therapist all the way to "the cookie lady" gave her the unconditional love and support she needed to work on herself. I was thoroughly impressed with every person I met, and loved that total wellness for my loved one included individual and group therapy sessions, art, horticulture, yoga, healthy eating, and music. I cannot imagine a better place for someone who is serious about getting better to gain the tools and support they need." - Deloris
FAQs for Mental Health Professionals
How does HopeWay work with local and national community providers?
HopeWay believes that excellent coordination of care with a client's external providers will enhance treatment while at HopeWay, as well as help sustain progress made post-discharge. If you refer a client to us, we will:
Attempt to gather pertinent clinical information from you to broaden our understanding of your client

With the client's permission, and in ways that meet your need, consult with you while your client is in treatment at HopeWay

With the client's permission, release any other relevant information to you at the time of discharge to enhance your ability to continue focusing on gains made during treatment at HopeWay.
What does a Client Care & Medical Records Coordinator do?
Our Client Care & Medical Records Coordinators work with all of our clients to ensure they have the support necessary to sustain and enhance treatment progress when they leave HopeWay. This includes setting up initial aftercare appointments. If a client did not have a therapist, psychiatrist or other medical provider prior to receiving treatment at HopeWay, we will connect them to professionals who have the expertise and services that best meet the client's needs. We encourage community providers to meet with our Outreach Specialists so that we can better understand your area(s) of expertise, the array of services you provide, and your availability.
40%
of HopeWay's clients have progressed through more than one level of care
74%
of HopeWay's clients have two or more diagnoses
37
we have served clients from 37 different states and 2 countries outside of the U.S.
16%
of our clients received financial assistance in 2021
Other Ways to Get Involved
Even if you currently do not have someone who you would like to refer to us, here are some other ways to collaborate with HopeWay:
Being a referral for our discharging clients

Willing to distribute or display HopeWay materials

Promoting us and/or our events online

Donating time, services, or money

Inviting HopeWay employees to speak to your staff

Interested in attending HopeWay events
If you are interested in any of these opportunities, please contact the Marketing Department.
If you are in crisis, please call the Suicide Prevention Lifeline