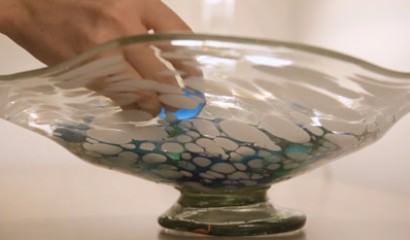 Our Vision
To be a premier leader of mental health services by providing holistic care grounded in science, while building awareness and acceptance through education.


Watch our Grand Opening video (left) to see how it all started.
Our Story
The family of Betsy and Bill Blue, like countless others, has been profoundly affected by mental illness.
Throughout a seven-year journey of trying to gain access to quality treatment, they found a gap in the continuum of care in the Charlotte area, which was especially surprising given the size of the city. After Betsy and Bill attended a community meeting about the lack of mental health care, they began brainstorming ways to help.

They visited nationally recognized models of care in other cities, held countless conversations and meetings with area stakeholders before forming the HopeWay Foundation in January 2014 to broaden the scope of mental health care and education for adults in our region.
"Our family learned firsthand how challenging it can be to gain access to effective mental health care and education...
We want HopeWay to be a beacon of light for mental health care and education."
Our Story
Our Foundation
HopeWay is led by a Board of Directors and also has an Advisory Board which serves as another extension into the community. In November 2014, HopeWay successfully raised funds through the generosity of hundreds of donors to purchase, renovate and start operations at HopeWay, a mental health care center for adults located in Charlotte.

Our campus sits on 20 acres in southwest Charlotte and includes a 52,675 square foot building with both a therapeutic and education wing, and a residential wing with full-service kitchen/dining hall, therapy offices and classrooms, administrative offices, library, and other ancillary rooms. Also located on the campus is a 13,800 square foot gymnasium and a house specific for clients in HopeWay's Veterans Program. Renovations and construction began September 2015 and ended December 2016.
9
clients
our therapy groups average 9-12 clients
8
clients
our primary therapists have a small client case load so that they can provide excellent, individualized care
94%
of clients
surveyed would recommend HopeWay to someone they care about