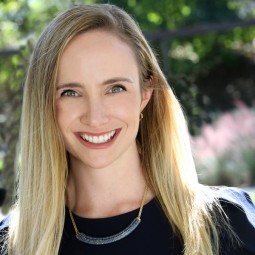 Angela Kuntz, MD, PMH-C
Psychiatrist - Medical Director of Admissions & Women's Psychiatry
Credentials
University of Iowa, Bachelor of Science, Integrative Physiology Major with Psychology Minor, Graduated With Highest Distinction and Special Honors
University of Iowa Carver College of Medicine, MD, Service Distinction Track
University of North Carolina, General Adult Psychiatry Residency Training, Chief Resident
Certificate of Perinatal Mental Health
Board Certifications
General Psychiatry
Board-Certified Psychiatrist & Medical Director of Admissions & Women's Psychiatry at HopeWay
Dr. Kuntz is a board-certified psychiatrist who joined HopeWay in 2019. With an additional certification in perinatal mental health, she specializes in women's mental health and perinatal psychiatry including perinatal mood disorders. Dr. Kuntz also has an interest in working with college-aged clients dealing with anxiety, OCD, depression, bipolar disorder and psychotic disorders. She views psychiatric treatment as an opportunity to work together with her clients to help them achieve their goals and find meaning in their lives.
Working With Dr. Kuntz
Through her residency training at The University of North Carolina at Chapel Hill, where she served as Chief Resident, Dr. Kuntz learned the importance in many cases of incorporating evidence-based medication management and psychotherapy to achieve the best outcomes. She maintains this approach today and feels honored that her clients are willing to share their personal stories while engaging in the therapeutic process. One of the most fulfilling parts of Dr. Kuntz's work is building relationships with her clients, being there for them during difficult times, and celebrating their achievements and progress.
Dr. Kuntz works with adult clients in HopeWay's residential and day programs while also providing medical expertise to the Admissions Team as the Medical Director of Admissions. At HopeWay Psychiatry & Associates, she treats clients on an outpatient basis either in-person or via telehealth.
As a passionate and dedicated medical leader, Dr. Kuntz volunteered for the Physician Support Line during the pandemic which provided free, confidential support to doctors and medical students. Outside of work, Dr. Kuntz enjoys exercising, participating in a medical book club, spending time with family and friends and baking.
Back to All