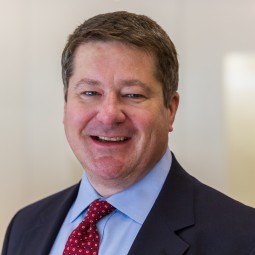 Michael Carroll, MBA
Director of Human Resources
Credentials
Owen Graduate School of Management at Vanderbilt University, MBA in Human Resources and Marketing
Washington & Lee University, BS in Business Administration and Management
As Director of Human Resources, Mike brings more than twenty-five years of HR generalist experience to the HopeWay leadership team.
Mike received a B.S. in Business Administration and Management from Washington & Lee University in Virginia. He went on to earn his MBA, with dual concentrations in Human Resources and Marketing, from the Owen Graduate School of Management at Vanderbilt University.
Prior to joining HopeWay, Mike developed his human resources management expertise through positions in several distinct industries and metropolitan areas. His early HR background was in the hospitality and entertainment business. He later worked as the HR partner for a major US food, snack, and beverage corporation. Most recently, Mike served more than fifteen years as a Senior HR Executive with national and multi-national banking and financial services corporations.
At HopeWay, Mike is responsible for the management and implementation of all aspects of human resources at HopeWay, including talent acquisition, staffing, compensation, training and development, new hire processing, employee relations, and employee retention.
Mike and his wife Julie have been in the Queen City since 1998 and are the proud parents of two native Charlotteans – a daughter in graduate school and a son in college. He enjoys spending time with his family and three dogs, working out at the Y, being a part of local community theater productions, and volunteering with Big Brothers Big Sisters of the Central Carolinas.
Back to All