Mental Health Assessments
Often the most frustrating and confusing part of effectively managing mental illness for clients and families is finding an accurate diagnosis.
HopeWay offers full psychiatric assessments to best understand each client's diagnosis and designs an individualized treatment plan based on the assessments. Psychological testing is also available, if deemed necessary.
Our staff has expertise in accurately diagnosing a variety of mental illnesses including mood disorders, anxiety disorders, schizophrenia and other psychotic disorders, and trauma and stress disorders. Along with determining a primary diagnosis, our comprehensive assessment protocol can help identify co-occurring disorders, such as substance use or sleep disorders, which may have been previously undiagnosed and thus untreated, and may have contributed to a client's inability to be successful at work, in school and in relationships.
HopeWay has the capacity to perform comprehensive psychological testing to further assist in the diagnosis and treatment of our clients. Psychological testing is performed by a licensed psychologist, and is initiated by recommendations from our psychiatrists and/or the client's treatment team. Testing can include a comprehensive evaluation of clinical, personality, intelligence, trauma, executive function and attention, as well as screenings for neuropsychological factors.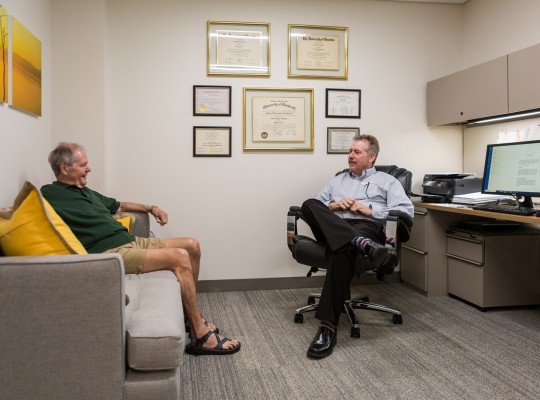 Clients entering into our Residential and Partial Hospitalization programs receive a psychiatric evaluation by a HopeWay psychiatrist prior to entering treatment. They will have weekly appointments with their assigned psychiatrist, which may or may not include family members (in person or by phone). Our psychiatrists will work with outside medical professionals to ensure treatment is as informed, consistent, and collaborative as possible.
Clients entering into our Intensive Outpatient program receive a psychiatric evaluation prior to admission. Most clients in this level of care already have a psychiatrist that they are working with in the community. If a client in IOP requests a referral to new individual providers, HopeWay will work with the client to make an appropriate recommendation.
If you are in crisis, please call the Suicide Prevention Lifeline