Trauma and Stress Disorders
Trauma and stress-related disorders are typically tied to a traumatic or stressful event. Specific disorders include acute stress disorder (ASD) and post traumatic stress disorder (PTSD). According to the National Institute of Mental Health, PTSD affected 3.6% of the U.S. adult population in one year, and almost 37% of those cases were classified as severe.
Previously, trauma and stress related disorders were grouped within the category with other anxiety disorders. However, they are now considered distinct and are classified as such in the DSM-5.
Now offering a Veterans Program to treat PTSD and other related mental health issues.
Trauma and stress-related disorders affect the general public, including children. Increased discussion on natural disasters and mass shootings have amplified the focus on the development of PTSD among those who have experienced these events. PTSD can also develop after a serious accident, a sudden death of a loved one, or a violent assault. Symptoms can vary, and may or may not appear immediately. The condition may last months or years, often with triggers that bring about distressing memories or physical reactions.
According to a study published in Occupational Medicine, PTSD is more prevalent within certain occupations due to the nature of those jobs. For instance, police officers face life-threatening situations, see and experience violence, and witness other people's suffering. Similarly, firefighters, ambulance personnel, and many types of healthcare professionals are exposed to high levels of stress, violence, and death. However, with all of these occupations, the nature of the trauma was important, as was the willingness to seek help after exposure to trauma.
PTSD is frequent among those who are currently serving, or are retired from the military. In fact, it is estimated that 30% of Vietnam Veterans have had PTSD in their lifetime. According to the U.S. Department of Veterans Affairs (VA), about 12% of Gulf War Veterans have PTSD in a given year, and between 11-20% of those who served in Operation Iraqi Freedom and/or Operation Enduring Freedom have PTSD in a given year.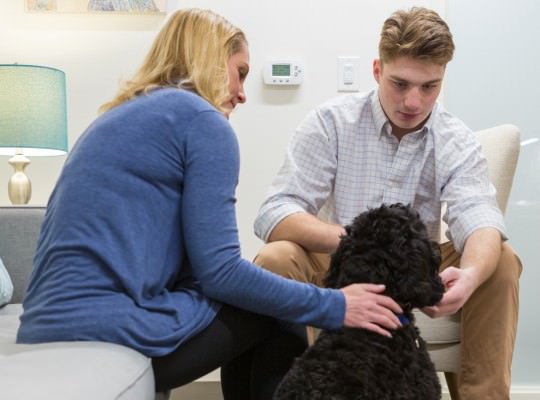 HopeWay treats many people with PTSD and trauma related conditions. Here is one client's experience:
"I absolutely loved my experience at HopeWay. They made me see the value in life again. I actually went to [another treatment program] in 2016 and they had a great concept, but HopeWay was so much more effective in everything. They had a holistic approach in helping me with my recovery from PTSD and bipolar II disorder. I've never had a more knowledgeable psychiatrist and I had the BEST therapist in the world and I miss him all the time. This is the best treatment center ever. They truly do care about each of their clients. They were there for me at the lowest points in my life. HopeWay - thank you for everything. If you are even remotely interested in coming to HopeWay, just come and it will change your life!!" - Stacy
Outpatient and Residential Trauma Treatment
If you are in crisis, please call the Suicide Prevention Lifeline