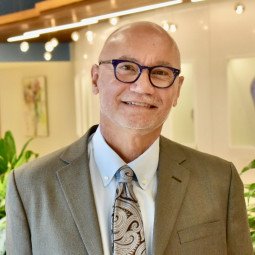 Tom Stagg, LCSW
Veterans Program Primary Therapist
Credentials
University of Louisiana at Lafayette - Bachelors of Arts
Tulane University - Masters of Social Work
Tom joined HopeWay in 2023 as a Primary Therapist in the Veteran's Program. As a Licensed Clinical Social Worker (LCSW), he provides evidence-based individual therapy and group therapy utilizing an array of therapeutic modalities. He works collaboratively with each client to build an individualized treatment plan. Tom specializes in Eye Movement Desensitization & Reprocessing Therapy, Exposure Therapy and Cognitive Processing Therapy.
Tom's approach to treatment is eclectic but he starts from an Attachment Style perspective. Throughout his career, he gained expertise in trauma treatment as he noticed that upwards of 70% of the Veteran clients on his caseload experienced trauma early in life and also while enlisted. Ultimately, he works with each client to improve his/her/their quality of life.
Prior to HopeWay, Tom worked for the Veterans Administration for over 15 years. Through his various roles, he provided individual and group therapy for Veterans dealing with addictive disorders, was a Program Director for a substance use disorder residential program and then transferred to the Access Team for mental health services. On the Access Team, Tom helped develop a system to get Veterans into the VA quicker and connected with the appropriate services.
Outside of work, Tom enjoys outdoor activities, hiking, cooking, reading and spending time with friends.
Back to All