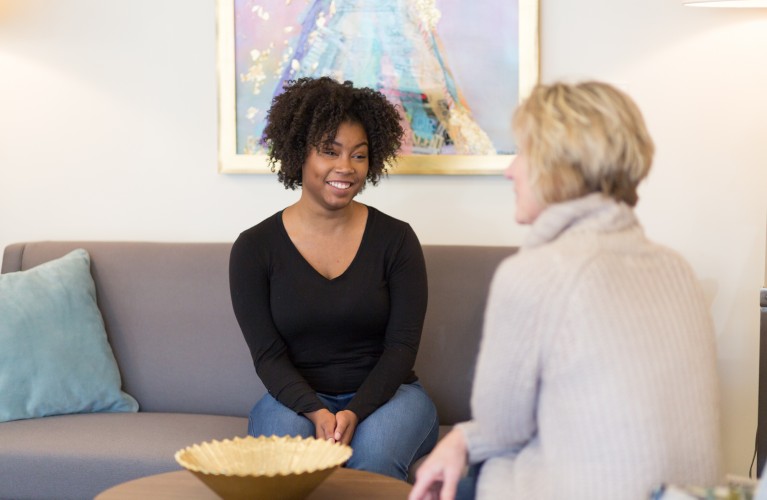 Intensive Outpatient
Program (IOP) in NC
Located in Charlotte, NC, we offer two day treatment programs at HopeWay, Intensive Outpatient (IOP) and Partial Hospitalization (PHP). These different levels of care offer treatment options for those not needing Residential Treatment (RTC), or for those who need a step-down after our RTC program.

Virtual morning IOP and in-person evening IOP available. Afternoon IOP is currently suspended due to COVID-19.
Intensive Outpatient Program in Charlotte, NC
An Intensive Outpatient (IOP) treatment program is designed to support those individuals who have suffered from depression, among other mental health diagnoses, and are learning how to transition back into their life.
This includes those who want to try group therapy to help gain perspective on their mental illness or those who want to continue therapy and growth as they navigate the intricacies of life.
Clients attend group sessions with peers and participate in classroom-style educational groups, similar to PHP clients. The major difference between IOP and PHP treatment is that there are not as many therapy sessions, so a client may only participate in each integrative therapy one time during treatment. We encourage clients entering an intensive outpatient program to consider this as they evaluate their treatment needs.
Our Intensive Outpatient Program Schedule
Mornings: 3 hours/day Monday,Wednesday, Friday. 9 am - 12 pm (virtual)

Afternoons: 3 hours/day Monday, Wednesday, Friday. 1 - 4 pm (currently suspended due to COVID-19)

Evenings: 3 hours/day Monday, Wednesday, Thursday. 6 - 9 pm (in-person)
For a look at an example IOP schedule, click HERE.
IOP with Housing (for those who don't live locally)
Homewood Suites by Hilton Charlotte/SouthPark
4808 Sharon Road, Charlotte, NC 28210
888-217-5507
$79/night (inquire during the Admissions process)
A best in class workout facility with Precor Fitness equipment, an on-site laundromat, and an outdoor pool and patio. It's only a 10 minute drive from HopeWay and there are numerous restaurants and shops within walking distance of Homewood Suites.
The above rates are inclusive of breakfast and an evening small plate offering.
If you are in crisis, please call the Suicide Prevention Lifeline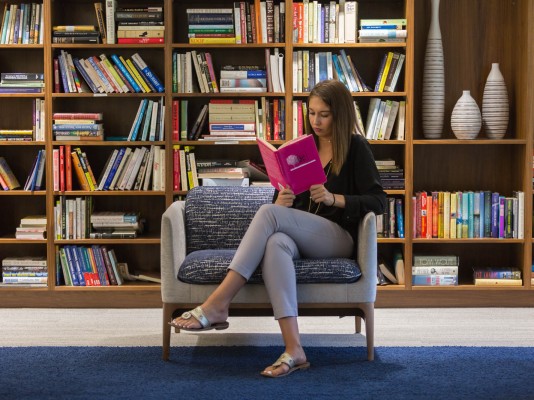 "The most effective part of treatment was group and the ability to express my concerns with other people." - Ann

"HopeWay was a good experience that helped me move forward into the next phase of my life." - Michael
All clients are paired with an individual psychiatrist who follows them through treatment. IOP clients continue to see their established provider(s) in their community as well, or if they don't have a primary therapist, HopeWay will work with the client to find the best provider for them.
If you are in crisis, please call the Suicide Prevention Lifeline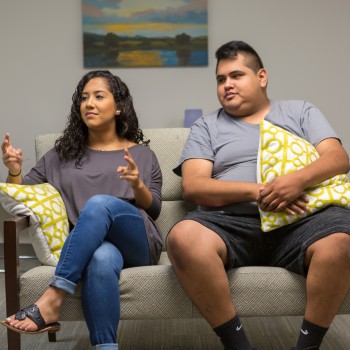 51.8%
adults in North Carolina with mental illness received no treatment or counseling
(Substance Abuse and Mental Health Services Administration)
HopeWay didn't just change my life. It changed the life of my husband, my kids, my parents, in-laws, friends and other family members. It brought back the joyful, loving, caring person they once knew, except stronger and better.