Pet Therapy
Imagine you are feeling anxious, sad, lonely, or overwhelmed. Now imagine sitting beside HopeWay's Pet Therapy dog, Olive, petting her, and noticing yourself starting to feel better.
What is Pet Therapy (Animal Assisted Therapy)
Pet therapy, also known as animal assisted therapy, is the therapeutic process of spending time with animals. This can bring feelings of comfort in stressful situations and can help people feel more optimistic.
Animal assisted therapy can help lessen depression, increase feelings of happiness and joy, and help those dealing with feelings of hopelessness, stress, and fatigue.
At HopeWay, we use pet therapy, when available, for clients when they may need additional emotional support. As clients go through the treatment process, they may experience flashbacks, nightmares, increased anxiety and other uncomfortable feelings. Some of our clients will be away from their homes and family members, and this will cause feelings of unease. Animals can be there to help provide comfort and feelings of peace during those times.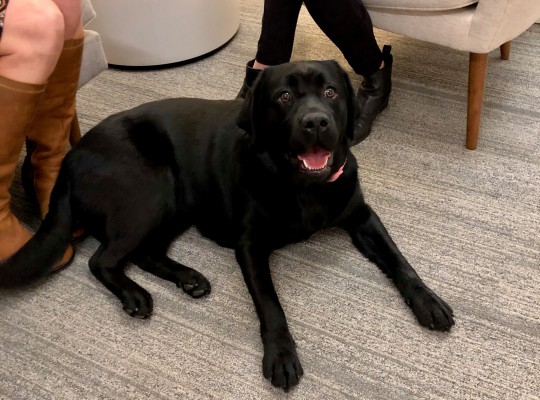 If you are in crisis, please call the Suicide Prevention Lifeline