Resources
HopeWay strives to be seen as an educational leader and advocate in our community to increase understanding, awareness and acceptance of the diagnosis and treatment of mental illness.
Mental Health Support Groups in Charlotte, NC
Located at 1717 Sharon Road West, Charlotte, NC 28210. Only adults 18+.
To inquire, please call HopeWay Psychiatry & Associates at (980) 859-0990.
Mental Health Support Group
Wednesdays 5:30 - 6:45pm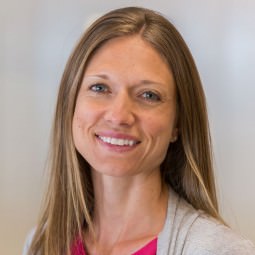 Led by Sheri Tiziani, MS, LCMHCS
The Mental Health Support Group is an opportunity for individuals to receive additional support on their mental health journey. This group allows participants to process generally and receive and provide support, as well as learn and review psychoeducational topics related to relapse prevention, self-awareness, Cognitive Behavioral Therapy and Dialectical Behavior Therapy, healthy relationships, life adjustments, parenting skills/support, stress management, mood disorders, anxiety, and self-esteem. Self-reflection is encouraged as a way to provide insight into patterns contributing to both mental health struggles and wellness.
Charlotte Organizations and Local Mental Health Resources
The following list is provided for our clients who may need additional services for continuum of care and/or for family members who need information and support.
Al-Anon and Alateen help friends and families of alcoholics.
Collegiate recovery is support for students in recovery from addiction seeking a degree in higher education. The Associate of Recovery in Higher Education is the only association exclusively representing collegiate recovery programs, communities, the faculty and staff who support them, and the students who represent them. ARHE provides the education, resources, and community connection needed to help change the trajectory of recovering student's lives.
Started as a town initiative and led by citizens, Davidson Lifeline to address a devastating number of suicides and attempted suicides. The community, in partnership with CHS, CMS, MHA and others, banned together to try to eliminate barriers to mental health services. They offer education, events, and resources.
A peer facilitated support group for those who have experienced the death of a loved one by suicide. Davidson LifeLine's Jaletta Desmond was trained by the American Foundation for Suicide Prevention (AFSP) as a peer facilitator. The Davidson group meets the second Thursday of every month throughout the year. A second group meets the second and fourth Tuesday of every month. Open to anyone (18+) who has lost a family member or friend to suicide. Contact Jaletta for registration and details at hopeafterws@gmail.com or call or text (980) 689-0136. No cost.
Employee Assistance Programs (EAPs)
EAPs are an employer-sponsored service designed to assist employees with personal or family problems, including mental health, substance abuse, various addictions, marital problems, emotional problems, or financial or legal concerns. EAP services are usually made available to both the employee and their spouse, children, and non-marital partner living in the same household. This article, by the American Psychiatric Association, gives a good overview of EAPs.
IDEA is a law that ensures eligible children with disabilities have the intervention and services necessary to be successful. For students who are preparing to go off to college, this article on the U.S. Department of Education website may be helpful.
Since 1933, MHA has been the voice of hope for persons affected by mental illness. Though the organization's name has changed over the years and coverage has widened to include Mecklenburg and Cabarrus Counties, our focus of advocacy and education has not altered. They have a mental health provider directory, workshops, and programs.
NAMI's mission is to protect the dignity of and improve the quality of life for individuals and their families living with the effects of severe and persistent mental health conditions through advocacy, education, and support. They have support groups, education, and a lot of resources such as a suggested reading list.
Founded in 1987, PFLAG Charlotte is an official chapter of PFLAG National - a national organization of parents, families, friends and allies united with LGBTQ people to advance equality and to promote a world that is safe and inclusive for LGBTQ family members and friends.
PRN was started in 2006 in Charlotte, NC as Mecklenburg's promise to embrace all people and create opportunities for wellness, healing, and transformation. PRN is a peer-run organization that employs people in recovery to partner with individuals, families, communities, and organizations to advance recovery from emotional distress, mental health and substance use challenges.
SSA provides assistance to people with disabilities and the benefits they may be entitled to.
Teen Health Connection is a healthcare practice that provides medical and mental health education services for adolescents ages 11 to 22. They are a medical home that offers comprehensive, integrated healthcare services delivered by a multidisciplinary team of adolescent specialists in a safe, family-centered environment.
This organization provides counseling, training, education, transportation, job placement, assistive technology and other support services to people with disabilities.
Therapeutic Skills to Support Mental Health
Mindful Eating
Discover the four benefits of mindful eating and how to practice eating mindfully in your daily life. Learn more about nutritional wellness here.
Metta Meditation
Participate at home in a metta meditation with our meditation practitioner.
Art Therapy
Discover how to use art as a way to relieve stress and dig deeper into unfamiliar or uncomfortable thoughts and feelings. Learn more about art therapy here.
Breathing Exercise
Practice this simple breathing technique that can help regulate breathing when feelings of anxiety or stress arise.
Grounding Technique
The idea of being grounded is really just about being connected to the present moment and this technique is a great tool to use when feeling anxious or overwhelmed.
Understanding Radical Acceptance
Radical acceptance is a powerful DBT tool. You can learn more about the 10 steps of radical acceptance here.
Drumming Down Stress & Anxiety
Discover some of the mental health benefits of drumming and music therapy and how you can practice at home. Learn more about music therapy here.
Benefits of Horticultural Therapy
The benefits of nature are endless - gardening, hikes in the woods, mowing your lawn. Here is an easy horticultural therapy exercise to do at home. Learn more about horticultural therapy here.
Guided Meditation - Standing in the Rain
Participate in this guided meditation that combines mindfulness and art therapy to help center your thoughts.
Putting Thoughts on Trial
Practice putting your thoughts on trial, an effective CBT tool to challenge negative core beliefs and thoughts. Learn more about how to put your thoughts on trial here.
Suicide Prevention
Have you, or someone you love, ever thought about suicide? Every year, more than 800,000 people die by suicide and up to 25 times as many make a suicide attempt. Click HERE to read more about suicide prevention from HopeWay's Chief Clinical Officer Dr. Tom Gettelman.
Suicide can affect all of us and we encourage you to educate yourself on the signs and symptoms of someone in need. Ask questions. Talk about it. Reach out and get help.
Here are some additional suicide prevention resources you may find helpful:
$69 B
suicide costs the U.S. $69 billion annually
(American Foundation for
Suicide Prevention)

39.3%
of college students reported feeling so depressed, it was difficult to function
(American College Health Association)
10th
suicide is the 10th leading cause of death in the U.S.
(American Foundation for Suicide Prevention)
If you are in crisis, please call the Suicide Prevention Lifeline