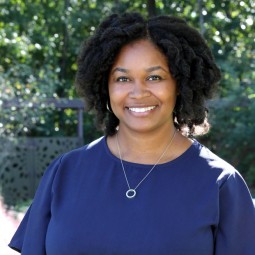 Taren Coley, MD
Psychiatrist - Director of Child & Adolescent Services
Credentials
East Carolina University, Bachelor of Arts Psychology
University of North Carolina at Chapel Hill, MD
University of North Carolina at Chapel Hill, Residency Training and Child and Adolescent Psychiatry Fellowship
Board Certifications
General Psychiatry
Child and Adolescent Psychiatry
Dr. Coley is a double board-certified psychiatrist and the Director of Child & Adolescent Services, having joined HopeWay in 2018. An integral part of the medical team, Dr. Coley works with children and adolescents with mood disorders, anxiety disorders, trauma and ADHD, among other diagnoses. Her medical training and experience have led to her expertise in development throughout the lifespan and in using psychopharmacology and psychotherapy as fundamental parts of treatment. Dr. Coley was recognized as a Top Doctor by Charlotte Magazine and received a 2023 Inspiration Award by the White Oak Foundation.
Dr. Coley approaches her clients as individuals, not just as another case. She believes in the power of diagnostic clarification through complete comprehensive psychiatric assessments. She also collaborates with other healthcare professionals and therapists and works within each family system to create individualized treatment plans for the most optimal outcomes for her clients. At HopeWay Psychiatry & Associates, Dr. Coley has worked with children and adolescents on an outpatient basis. She has also treated adult clients at HopeWay's main campus in the residential and day treatment programs. Through a partnership between HopeWay and Novant Health Foundation, Dr. Coley also helps increase access to quality psychiatric care by caring for underinsured or uninsured child and adolescent patients at Hope Community Clinic. Dr. Coley shares her expertise more broadly through presentations and media appearances on topics related to child and adolescent mental health.
After attending medical school at East Carolina University, Dr. Coley completed her general psychiatry residency and her Child and Adolescent Psychiatry Fellowship at the University of North Carolina at Chapel Hill. She holds board certifications in both general psychiatry and child and adolescent psychiatry, and she is a member of the American Academy of Child and Adolescent Psychiatry, the American Psychiatric Association, and the NC Psychiatry Association.
Outside of work, Dr. Coley enjoys spending time with her husband and three daughters and trying out new Pinterest recipes and projects.
Back to All