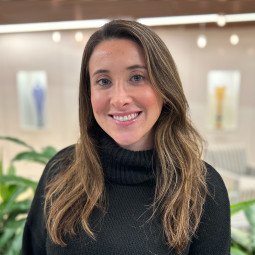 Mollie Sandler, LCSW
Primary Therapist
Credentials
University of Georgia, Bachelor in Social Work
New York University, Master in Social Work
As a Licensed Clinical Social Worker, Mollie works with adolescents and adults to help them achieve the emotional and personal growth they want to see in their lives. She utilizes techniques from Cognitive Behavioral Therapy, Dialectical Behavioral Therapy, Positive Psychology, Acceptance Commitment Therapy and mindfulness to address struggles with anxiety, depression, self-esteem and relationships. She creates a safe, non-judgmental space for individuals to process their emotions and further develop skills that are designed to help them achieve their therapeutic goals.
Before joining the team, Mollie worked in various clinical settings including short-term crisis stabilization, an adolescent residential program and individual outpatient treatment. Originally from the Charlotte area, she received her undergraduate degree from the University of Georgia and her Master's in Social Work from New York University.
Outside of work, Mollie enjoys being active, playing tennis and pickle ball, and going to see live music.
Back to All