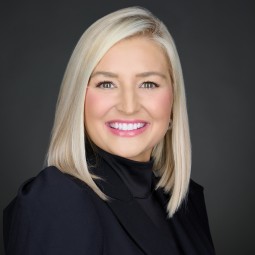 Kristi Wragg, MD, MSW
Psychiatrist - Director of Outpatient Services
Credentials
Saginaw Valley State University, BS
University of Michigan Ann Arbor, MSW
Central Michigan University College of Medicine, MD
Atrium Health Sandra & Leon Levine Psychiatry Residency Program
Board Certifications
General Psychiatry
Dr. Kristi Wragg is a board-certified adult psychiatrist, originally from Michigan. After working as a clinical social worker in the psychiatric emergency department at Rutger's University, Dr. Wragg decided to pursue medicine at Central Michigan University. During her residency training, she served as the Chief Resident for the Sandra & Leon Levine Psychiatry Residency Program within Atrium Health in Charlotte. Dr. Wragg was named the inaugural Outstanding Resident of the Year by her colleagues and program faculty, as well as Resident Teacher of the Year by the UNC-Chapel Hill medical students.
Dr. Wragg has a passion for working with adults with mood disorders, psychosis, and survivors of domestic violence and trauma. She has specialized training and proficiency in Electroconvulsive Therapy (ECT), Transcranial Magnetic Stimulation (TMS), and Esketamine. As a lifelong learner, Dr. Wragg is committed to staying abreast of cutting-edge medications and treatment. She understands the power of psychotherapy to effectively restructure and optimize brain function and is currently a fellow in the Pearsall Fellowship Program within the Carolina Psychoanalytic Institute.
Outside of work, Dr. Wragg prioritizes her own wellness and enjoys talking long walks with her family and spending time with her puppy.
Back to All