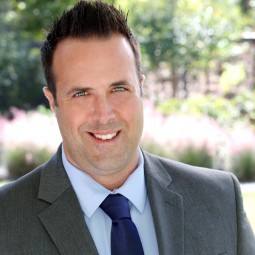 Kevin Marra, MD
Psychiatrist - Director of Medical Services
Credentials
West Virginia University, BA
West Virginia University School of Medicine, MD
University of North Carolina at Chapel Hill, Psychiatric Residency Training
Board Certifications
General Psychiatry
Dr. Kevin Marra is a board-certified General Psychiatrist.
He serves as HopeWay's Director of Medical Services. Dr. Marra was most recently employed through Carolinas Healthcare System where he was involved in the opening the Mindy Ellen Levine Behavioral Health Center in Davidson.
In addition to his practice as an inpatient psychiatrist there, Dr. Marra held positions on several committees including the Medical Records Committee and Trauma Focused Therapy Committee. He was the Health Information Technology representative for the department on a system level, and was involved in coordinating projects related to optimization of the Behavioral Health Electronic Medical Record. He has always been committed to education and teaching, and was actively involved in teaching of medical students, nursing students, pharmacy students as well as undergraduates with interests in behavioral health.
Dr. Marra is a proud native of West Virginia, and attended West Virginia University where he earned a BA in Biology. He went on to earn his Medical Degree from the West Virginia University School of Medicine. Dr. Marra completed his General Psychiatric Residency Training at the University of North Carolina where he served as Chief resident in his final year. He went on to complete a Forensic Psychiatry Fellowship at UNC the following year. In medical school, Dr. Marra was inducted in to the Alpha Omega Alpha National Medical Honor Society. He is also a member of the American Psychiatric Association and the American Academy of Psychiatry and the Law where he was selected as a Rappeport Fellow in 2011.
In his free time he enjoys spending time with his wife, Jennifer, and their three children. He also enjoys cooking, exercising and watching his beloved West Virginia Mountaineers.
Back to All