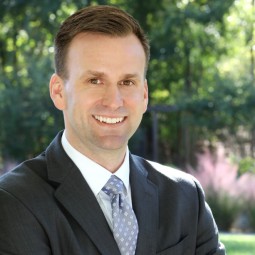 Justin Johnson, MD
Psychiatrist - Director of Veteran Services
Credentials
University of North Carolina at Chapel Hill, BS
Johns Hopkins University School of Medicine, MD
Massachusetts General Hospital/McLean Hospital, Harvard Medical School, Psychiatry Residency Training
University of North Carolina at Chapel Hill, School of Medicine, Psychosomatic Medicine Fellowship
Board Certifications
General Psychiatry
Dr. Justin Johnson has expertise in mood and anxiety disorders, military and Veteran mental health, complex co-occurring medical and psychiatric disorders, and psychodynamic psychotherapy.
Dr. Johnson is a board-certified psychiatrist and serves as HopeWay's Director of Veteran Services. He has expertise in mood and anxiety disorders, PTSD and TBI, men's mental health, military and Veteran mental health, and complex medical-psychiatric disorders. In addition to HopeWay, Dr. Johnson serves in the U.S. Army Reserve, has deployed in support of several operations, and is interested in military medicine. He is the co-director of behavioral health training for the NC Governor's Institute and the NC Department of Veteran Affairs, where he trains Veteran Support Officers for the state of North Carolina. He previously worked at the Durham VA and is an Assistant Consulting Professor of Psychiatry at Duke University. He is also a representative from North Carolina to the American Psychiatric Association (APA) Assembly, where he advises the national-level APA on mental health related policy, and he is involved in legislative work around mental health in the state of North Carolina. He continues to publish in academic journals and textbooks and is a regularly invited speaker on a variety of topics at conferences and on regional media outlets. For his professional work and impact on the community, Dr. Johnson was selected by the Charlotte Business Journal as a 2023 "40 Under 40" Award Winner.
Born and raised in North Carolina, Dr. Johnson attended UNC-Chapel Hill, followed by medical school at Johns Hopkins. He completed his psychiatry residency at the Massachusetts General Hospital and McLean Hospital combined program at Harvard Medical School. Dr. Johnson served as the Chief Resident at Harvard before moving back home to North Carolina to complete a fellowship in Psychosomatic Medicine at UNC Hospitals. There he developed expertise in patients with complex medical-psychiatric disorders such as TBI. In addition, he has expertise in PTSD and is trained in Cognitive Processing Therapy (CPT), one of the few evidence-based therapies proven to treat PTSD. He has also trained in psychodynamic psychotherapy at the Psychoanalytic Center of the Carolinas.
Dr. Johnson's treatment approach involves careful attention to medical and psychiatric concerns with an emphasis on holistic care. As a physician, he has the ability to prescribe medications, if necessary, but incorporates psychotherapy, exercise, and holistic approaches, when appropriate, to get patients well.
In his spare time, Dr. Johnson enjoys reading, playing bass guitar, watching Tar Heel sports and professional wrestling (aka wrasslin'), and spending time with his family.
Back to All