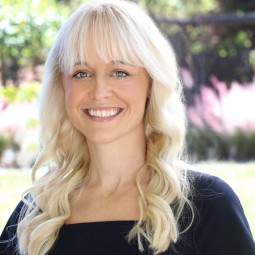 Greer Mitchell, MD, JD
Psychiatrist - Director of HopeWay's Center for Eating Disorders
Credentials
University of Maryland at College Park, BS
Wake Forest University, J.D.
University of North Carolina at Chapel Hill, M.D.
Duke University, Psychiatry Residency
Duke University, Child & Adolescent Psychiatry Fellowship
Board Certifications
General Psychiatry
Dr. Mitchell is a board-certified psychiatrist and serves as the Director of HopeWay's Center for Eating Disorders.
Originally from Maryland, she attended University of Maryland at College Park for undergraduate studies. Dr. Mitchell earned her J.D. at Wake Forest University and her M.D. from University of North Carolina at Chapel Hill, combining her interests in medicine, the law and medico-legal ethics. She completed her General Psychiatry Residency at Duke University and chose this program because of the robust general medicine and med-psych training opportunities. Additionally, she completed her Child & Adolescent Psychiatry Fellowship at Duke, where she served as Chief Resident. She has extensive experience working with children, adolescents and adults, and in particular transitional age youth.
Eating Disorder Psychiatrist & Specialist
She is passionate about caring for patients with disordered eating and behaviors. In addition to medication management, Dr. Mitchell has undergone sub-specialized training in multiple therapy modalities including Family Based Treatment, Cognitive Behavioral Therapy and Psychodynamic Psychotherapy. While at Duke, Dr. Mitchell created her own treatment clinic for patients with eating disorders and collaborated with pediatricians, nutritionists, therapists, and nursing to best care for these individuals. She has lectured extensively on the topic of eating disorders. Dr. Mitchell is dedicated to increasing awareness of the medical and psychiatric complications of disordered eating in addition to providing evidence-based treatment to these deserving individuals and their families.
In her free time, Dr. Mitchell enjoys spending time with her husband, step-daughter and two dogs. She loves to travel, read and play tennis.
Back to All