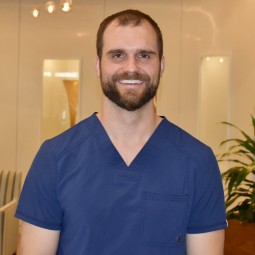 Austin Sowell, MSN, APRN, PMHNP-BC
Nurse Practitioner - Eating Disorders
Credentials
Elon University, BS in Chemistry
University of North Carolina at Chapel Hill, BS in Nursing
East Carolina University, Master of Science in Nursing, Psychiatric - Mental Health Nurse Practitioner
Originally, from Knoxville, TN, Austin attended Elon University where he played football as an offensive lineman. After graduating with a BS in Chemistry, he went on to work for NASCAR as part of the pit crew. As an athlete, he saw firsthand the importance of nutrition as a way to optimize his body to be the best it could be, and through his personal experience, he grew a deep interest in physiology.
After several years in NASCAR, Austin decided he wanted to pursue a more fulfilling career as a Nurse Practitioner. He completed nursing school at the University of North Carolina at Chapel Hill and then worked as an Emergency Department nurse for several years. While working in the ED, he quickly realized his passion for psychiatry and went on to get his Psychiatric – Mental Health Nurse Practitioner's degree from East Carolina University.
Austin is interested in and has experience in general psychiatry, eating disorders and sports psychiatry. Throughout his life, Austin's personal interest in physiology has deepened as well as his understanding of how nutrition supports the body's functioning. He is excited to combine his personal passion with his medical training to help clients achieve their goals and be the healthiest version of themselves.
Outside of work, Austin enjoys reading, BBQ-ing and spending time with his wife and son.
Back to All