Back to All
An organizational announcement from HopeWay
May 22, 2023
An organizational announcement from HopeWay:
It is with tremendous excitement and gratitude that I share HopeWay's strategic decision to expand our services for mental health and eating disorder treatment to adolescents and young adults.
Construction is underway on the 18,716 square-foot space located in Oakhurst Commons, a new development at 4000 Monroe Road. Based on the construction and licensure timeline, the new state-of-the-art facility is targeted to open in the fourth quarter of 2023. Renderings of the facility are linked here.
HopeWay has received calls about mental health services for adolescents since the day we opened in 2016. As a mother and a physician, I know the need for care and programming for adolescents and young adults is severe and immediate. We know HopeWay's model of care works, and we are excited and confident to expand and bring additional mental health resources to this younger age group.
HopeWay at Oakhurst Commons will feature physician-led, evidence-based Partial Hospitalization Programs (PHP) built on HopeWay's proven model of care, which includes psychotherapy, medication management, integrative therapies, on-site educational support, and more. We will treat mental health diagnoses in teens and eating disorders in teens and young adults who will attend treatment during the day and return home after programming.
Taren Coley, MD, a double-boarded psychiatrist and HopeWay's Director of Child & Adolescent Services, will lead the adolescent program for mental health disorders including, but not limited to, mood disorders, anxiety disorders, ADHD/ADD, trauma, and co-occurring substance use disorders. The Adolescent Mental Health Program will treat teens ages 12-17.
Greer Mitchell, MD, JD, a board certified psychiatrist and Director of HopeWay's Center for Eating Disorders, will lead the adolescent and young adult eating disorder program. The Eating Disorder Program will treat adolescents (ages 12-17) and young adults (ages 18-25) with primary eating disorders.
Research shows the earlier in life mental health diagnosis and treatment occurs, the better the outcomes and that early intervention helps impact the trajectory of the illness. The U.S. Surgeon General has described the state of youth mental health as the "defining public health crisis of our time". Because of your support and belief in our mission, HopeWay is ready to join the urgent need to increase access to care for this age group.
Regards,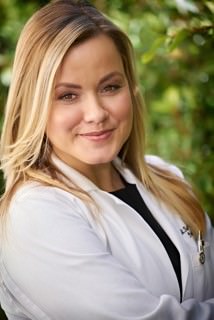 Alyson Kuroski-Mazzei, DO, DFAPA, FASAM
CEO & Chief Medical Officer