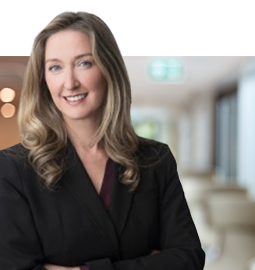 Kelly Ingham, BSN, RN, MBA
Director of Nursing
Education
George Mason University, Bachelor of Science in Nursing
University of Scranton, Master's in Business Administration with Hospital Specialization
As Director of Nursing at HopeWay, Kelly oversees the nursing team and residential staff. She is an integral part of HopeWay's residential program ensuring that clients receive quality care throughout their treatment. She works with her team to ensure appropriate documentation, training and procedures in accordance with different regulatory and licensing boards.
Kelly earned her Bachelor of Science in Nursing degree from George Mason University and her Master's in Business Administration with Hospital Specialization from University of Scranton. Her management career began at Georgetown University where she worked for 5 years in the Department of Medicine. Kelly then joined Kaiser Permanente as a Clinical Operations Manager and served in this role for 5 years, until being promoted into the Director position for Critical Care and Hospital Services. She has participated in Elevate Diversity in Leadership Mentor programs and held a role as Joint Commission liaison.
Kelly leads through commitment, authenticity, engagement, growth, and development. In her free time, she enjoys taking vacations and traveling with her family, spending time outdoors hiking with her dog, and discovering new restaurants with friends.
Back to All