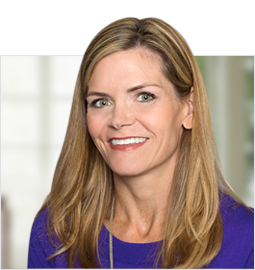 Catherine Walsh, CPA
Chief Financial Officer
Education
University of North Carolina at Chapel Hill, BS, MSA
Certifications
Certified Public Accountant
Catherine joined HopeWay in October 2016, after more than 20 years of business experience, including public accounting and industry roles such as Corporate Controller, Treasurer, and Investor Relations.
Catherine earned both her Bachelor's Degree in Business and her Master's Degree in Accounting from the University of North Carolina at Chapel Hill, where she was a member of Phi Beta Kappa. After completing her education, she began her career in public accounting at KPMG. Other roles include external SEC reporting at Collins and Aikman and treasury, investor relations, and external reporting responsibilities at Muzak LLC where she served as the Treasurer and VP of Investor Relations.
Prior to joining HopeWay, Catherine was the Controller at Horizon Lines for 10 years. At Horizon Lines she oversaw operations of the accounting department, managed outsourced functions, was responsible for budgeting and forecasting, system implementations, and SEC reporting among other responsibilities. She played a key role in the transition of ownership of Horizon Lines to Matson Navigation after the company was sold in May 2015.
Catherine and her husband, David, have two sons.
She is a CPA in North Carolina and a member of the AICPA and the NCACPA.
Back to All