Back to All
HopeWay's 5th Anniversary Celebration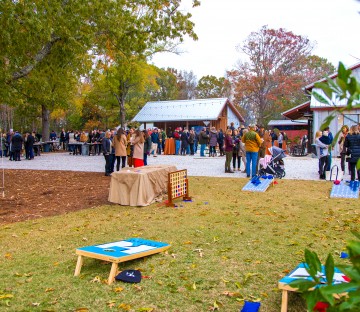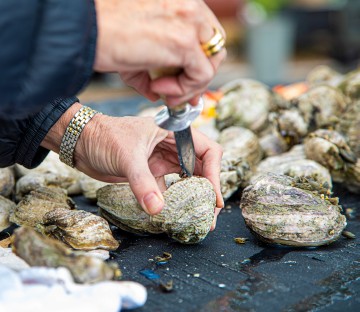 HopeWay welcomed the first client in the fall of 2016. Over the past five years, more than 1,900 others from across the country have walked through our doors to find hope and healing and the tools they need to live a healthy and fulfilling life. HopeWay's educational outreach has provided knowledge to thousands and the space for regular conversations about mental health to happen.
---
We are excited to celebrate HopeWay's 5th Anniversary with you!
Event Details
Saturday, October 16th | 12:00PM - 4:00PM
Enjoy delicious food, live music, and activities for the kids.
3454 Activity Road
Lancaster, SC 29270
*General admission tickets and shuttle information coming soon.*
Join us to celebrate five years of making HOPE tangible by inspiring mental wellness for all!
Questions? Please contact Katie Harris
980-859-2115
Thank you to our generous hosts for their support and enthusiasm towards HopeWay's mission:
Patty and Jeff Adams
Kacie Blue and Reid Baker
Bailey Barnett
Katie and John Beam
Kim and Johnny Belk
Betsy and Bill Blue
Angela and Ralph Breeden
Rainey Carey
Sallie and Derick Close
Caroline and Tyler Covington
Anne and Bob Dooley
Minna and Mike Elliott
Becca and Lucas Fries
Amy and Daniel Goodman
Lise and Travis Hain
Tricia and Donny Harrison
Paige and Tom James
Adelaide and Jake Martin
Hunter and Jamie McLawhorn
Beth and Steve Purdy
Elizabeth Jobe and Samuel Rankin
Janie and Dan Sellers
Rebecca and Ruffin Tanner
Melissa and Paul Tolmie
Elizabeth and Hans Warren
Edith and Landon Wyatt
Virginia and Billy Wynn
Gold Sponsor

Silver Sponsor

In-Kind Sponsor